Office Address

Taubman-352
Mailing Address

John F. Kennedy School of Government
Mailbox 114
79 JFK Street
Cambridge, MA 02138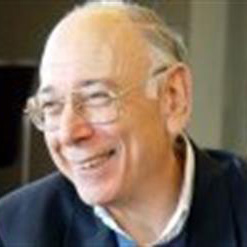 Profile
Alan A. Altshuler is Ruth and Frank Stanton Professor of Urban Policy and Planning. At the Kennedy School, he has been Academic Dean, Director of the A. Alfred Taubman Center for State and Local Government, and Director of the Rappaport Institute for Greater Boston. He has also been Dean of Harvard's Graduate School of Design, Dean of New York University's Graduate School of Public Administration, Professor of Political Science and Urban Planning at the Massachusetts Institute of Technology, and Secretary of Transportation for the Commonwealth of Massachusetts. His books include The City Planning Process; Community Control; The Urban Transportation System; The Future of the Automobile; Regulation for Revenue; Governance and Opportunity in Metropolitan America; and Mega-Projects: The Changing Politics of Urban Public Investment. Altshuler received his BA from Cornell University and his MA and PhD from the University of Chicago. .
Research
For a complete list of faculty citations from 2001 - present, please visit the HKS Faculty Research Connection.
Selected Publication Citations:
Books

Altshuler, Alan, and José A. Gómez-Ibáñez. Regulation for Revenue: The Political Economy of Land Use Exactions. The Brookings Institution, 1993.