Office Address

Non Resident
Mailing Address

John F. Kennedy School of Government
Mailbox NR
79 JFK Street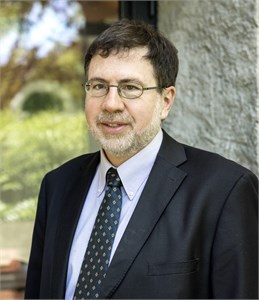 Profile
CLAUDE BRUDERLEIN is Senior Researcher at the Program on Humanitarian Policy and Conflict Research. He holds a faculty appointment at the Harvard School of Public Health and Kennedy School of Government, where he teaches strategic planning in humanitarian protection. In his research, Mr. Bruderlein focuses particularly on frontline humanitarian negotiation and mediation strategies, the protection of civilians and security management in humanitarian operations.
He is currently serving part-time as Director of the Centre of Competence in Humanitarian Negotiation as well as Strategic Advisor to the President of the International Committee of the Red Cross (ICRC) in Geneva, focusing on strategic relationships, communities of practice and institutional development. He heads the Humanitarian Negotiation Exchange Platform, an ICRC-based research initiative on frontline diplomacy set up in collaboration with the Future of Diplomacy Program at HKS. In 2010, he co-founded the International Association of Professionals in Humanitarian Assistance and Protection and serves as its first President of the Board.
Before joining Harvard University, Mr. Bruderlein served as Special Adviser to the UN Secretary General, focusing particularly on issues related to the negotiation of humanitarian access and the targeting of sanctions. He served as an expert to the UN Security Council on the humanitarian impact of sanctions in Sudan, Burundi, and Sierra Leone. He has also previously worked with the International Committee of the Red Cross (ICRC) as a delegate in Iran, Israel and the Occupied Territories, Saudi Arabia, Kuwait, and Yemen.
Experiential learning and teaching
Claude Bruderlein teaches the annual Winter Field Study Course over the January semester (IGA-353M) organized in collaboration with the Belfer Center's Middle East Initiative during which students conduct a supervised three-week assessment mission to study a specific humanitarian challenge. In the previous years, the Winter Field Study Course brought students to explore the impact of military occupation on West-Bank (2006/ 2016), the linkages between poverty and conflict in Nepal (2009), conflict transformation in Aceh, Indonesia (2010), the fate of Palestinian refugees in Lebanon (2011), the response to human trafficking in Europe (2012), gender and human rights in New Delhi (2013) and the international response to Syrian refugee crisis in Jordan (2014/ 2015), and the migration from Sahel in Morocco (2016). More information on the IGA-353M Winter Field Study Course focusing on the experience in Jordan can be found here .The 2018 Winter Field Study Course will take place in the Middle East to a location to be confirmed. For more information, interested students should contact Ms. Anaide Nahikian at anahikia@hsph.harvard.edu.
Courses
January
Media Expertise
Claude Bruderlein welcomes media inquiries on the following subjects:
Additional experts may be found by clicking on each subject listed. You may contact faculty directly or if you need assistance contact the Communications Office at 617-495-1115.