Office Address

Littauer-218
Mailing Address

John F. Kennedy School of Government
Mailbox 3
79 JFK Street
Cambridge, MA 02138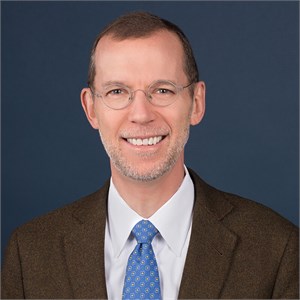 Profile
Douglas W. Elmendorf is Dean of the John F. Kennedy School of Government at Harvard University, where he also serves as the Don K. Price Professor of Public Policy.
Doug Elmendorf served as the director of the Congressional Budget Office from January 2009 through March 2015. Prior to joining CBO, he was at Brookings, where he was a senior fellow, the Edward M. Bernstein Scholar, and the director of The Hamilton Project. He was previously an assistant professor at Harvard University, a principal analyst at CBO, a senior economist at the White House's Council of Economic Advisers, a deputy assistant secretary for economic policy at the Treasury Department, and an assistant director of the Division of Research and Statistics at the Federal Reserve Board. In those positions, he worked on budget policy, health care issues, the macroeconomic effects of fiscal policy, Social Security, income security programs, financial markets, macroeconomic analysis and forecasting, and other topics.
Doug Elmendorf earned his Ph.D. and A.M. in economics from Harvard University, where he was a National Science Foundation graduate fellow, and his A.B. summa cum laude from Princeton University. 
Research
For a complete list of faculty citations from 2001 - present, please visit the HKS Faculty Research Connection.
Selected Publication Citations:
Academic Journal/Scholarly Articles

Elmendorf, Douglas. "CBO's Outlook for the Economy in February 2014." Business Economics (September 2014).
Elmendorf, Douglas. "Comment on 'Is This Time Different? The Slowdown in Healthcare Spending." Brookings Papers on Economic Activity (2013).
Dynan, Karen, Douglas Elmendorf, and Daniel Sichel. "The Evolution of Household Income Volatility." The B.E. Journal of Economic Analysis and Policy 12.2 (December 2012).
Elmendorf, Douglas. "Choices for Federal Spending and Taxes." Business Economics 47.3 (August 2012): 161-164.
Elmendorf, Douglas. "Four Observations About the Federal Budget." Business Economics 46.3 (September 2011): 139-143.

Book Chapters

Elmendorf, Douglas. "Comment on Evans, Kotlikoff, and Phillips." Fiscal Policy After the Financial Crisis. Ed. Alesina, Alberto, and Francesco Giavazzi. University Of Chicago Press, 2013.

Commentary

Elmendorf, Douglas. "The Republican Health Care Debacle: How Not to Make Public Policy." Foreign Affairs, May 24, 2017.

Research Papers/Reports

Elmendorf, Douglas W., and Louise Sheiner. "Federal Budget Policy with an Aging Population and Persistently Low Interest Rates." Hutchins Center Working Papers, October 2016.