Office Address

Taubman-342
Mailing Address

John F. Kennedy School of Government
Mailbox NR
79 JFK Street
Cambridge, MA 02138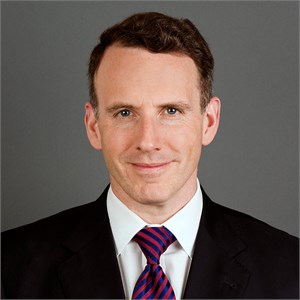 Profile
Edward Glaeser is the Fred and Eleanor Glimp Professor of Economics in the Faculty of Arts and Sciences at Harvard University, where he has taught since 1992.  He teaches urban and social economics and microeconomic theory. He has published dozens of papers on cities, economic growth, and law and economics. In particular, his work has focused on the determinants of city growth and the role of cities as centers of idea transmission. He received his PhD from the University of Chicago in 1992.
Please note that Professor Glaeser's office hour appointments are located in the Economics Department, Littauer 315A, North Yard.
Research
For a complete list of faculty citations from 2001 - present, please visit the HKS Faculty Research Connection.
Selected Publication Citations:
Academic Journal/Scholarly Articles

Chauvin, Juan Pablo, Edward Glaeser, Yueran Ma, and Kristina Tobio. "What Is Different about Urbanization in Rich and Poor Countries? Cities in Brazil, China, India and the United States." Journal of Urban Economics (19 May 2016).
Ashraf, Nava, Edward L. Glaeser, and Giacomo AM Ponzetto. "Infrastructure and Development Infrastructure, Incentives, and Institutions." The American Economic Review 106.5 (May 1, 2016): 77-82.
Glaeser, Edward L., Joshua D. Gottlieb, and Oren Ziv. "Unhappy Cities." Journal of Labor Economics 34.S2 (April 2016): 129-182.

HKS Faculty Research Working Paper Series

Glaeser, Edward L., Giacomo A.M. Ponzetto, and Andrei Shleifer. "Securing Property Rights." HKS Faculty Research Working Paper Series RWP16-040, September 2016.

Reviews

Glaeser, Edward L. "The Old Urbanist." Review of Eyes on the Street: The Life of Jane Jacobs, American Scholar, 85.4, Autumn 2016: 120-122.
Glaeser, Edward L. "On Hallowed Ground." Review of Power at Ground Zero: Politics, Money & the Remaking of Lower Manhattan, 10/2/2016: 21.