Office Address

Taubman-110A
Mailing Address

John F. Kennedy School of Government
Mailbox 100
79 JFK Street
Cambridge, MA 02138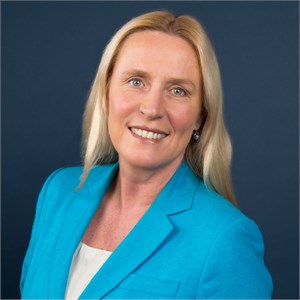 Profile
Iris Bohnet is Professor of Public Policy and the director of the Women and Public Policy Program at the Harvard Kennedy School.  She is also the co-chair of the Behavioral Insights Group (BIG) at the Center for Public Leadership at HKS, an associate director of the Harvard Decision Science Laboratory and the faculty chair of the executive program Global Leadership and Public Policy for the 21st Century for the World Economic Forums Young Global Leaders. A behavioral economist combining insights from economics and psychology, her research focuses on questions of trust and decision-making, often with a gender or cross-cultural perspective. Professor Bohnet teaches decision-making, negotiation and gender in public policy and leadership in degree and executive programs, and has been engaged in the teaching, training and consulting of private and public sector leaders in the United States, Europe, India and the Middle East.
Courses
Fall
Media Expertise
Iris Bohnet welcomes media inquiries on the following subjects:
Additional experts may be found by clicking on each subject listed. You may contact faculty directly or if you need assistance contact the Communications Office at 617-495-1115.
Research
For a complete list of faculty citations from 2001 - present, please visit the HKS Faculty Research Connection.
Selected Publication Citations:
Academic Journal/Scholarly Articles

Bohnet, Iris, Benedikt Herrmann, and Richard Zeckhauser. "Trust and the Reference Points for Trustworthiness in Gulf and Western Countries." Quarterly Journal of Economics 125.2 (May 2010): 811-828.

HKS Faculty Research Working Paper Series

Bohnet, Iris, Benedikt Herrmann, Mohamad Al-Ississ, Andrea Robbett, Khalid Al-Yahia, and Richard Zeckhauser. "The Elasticity of Trust: How to Promote Trust in the Arab Middle East and the United States." HKS Faculty Research Working Paper Series RWP10-031, June 2010.