Office Address

124 Mt. Auburn - Suite 200N-244
Mailing Address

John F. Kennedy School of Government
Mailbox 74
79 JFK Street
Cambridge, MA 02138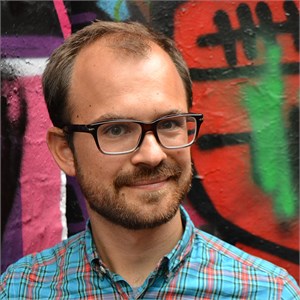 Profile
Ryan Sheely is an Associate Professor of Public Policy. His current research focuses on public goods provision and state capacity in Sub-Saharan Africa. He has conducted randomized evaluations and extensive archival and ethnographic fieldwork in Kenya, and has ongoing projects in Kenya and Sierra Leone. He is also the co-founder of the SAFI Project, a nonprofit organization that coordinates waste management and recycling activities in northern Kenya. His research has been supported by the International Livestock Research Institute, the Institute for Social and Policy Studies, the MacMillan Center for International and Area Studies, and the Program on Order, Conflict, and Violence, the Weatherhead Center for International and Area Studies, and Harvard Medical School's Milton Fund. He has worked with a variety of organizations including Innovations for Poverty Action, UNICEF, and the World Bank Development Impact Evaluation (DIME) Initiative. He received his PhD in Political Science from Yale University.
Courses
Fall 2
Year
Research
For a complete list of faculty citations from 2001 - present, please visit the HKS Faculty Research Connection.
Selected Publication Citations:
Academic Journal/Scholarly Articles

Hassan, Mai, and Ryan Sheely. "Executive–Legislative Relations, Party Defections, and Lower Level Administrative Unit Proliferation." Comparative Political Studies (December 2016): Online.
Sheely, Ryan. "Regimes and Randomization: Authoritarianism and Field Research in Contemporary Kenya." Social Science Quarterly 97.4 (December 2016): 936-952.